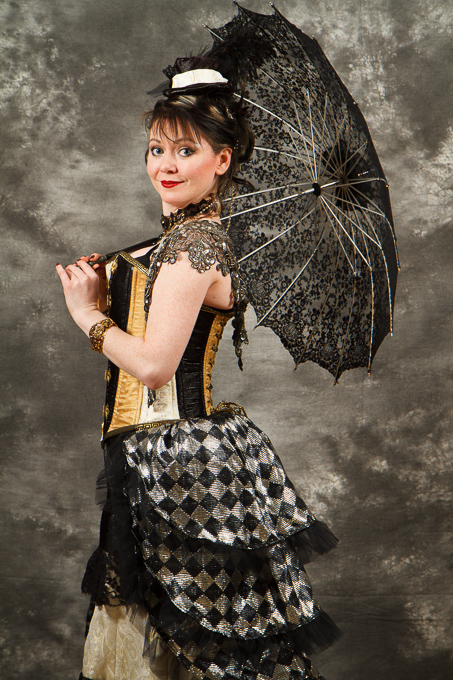 Greetings! If you're here, you probably found me through one of 4 ways- You're looking for a soprano who sings in the operatic style, you're looking for a voice teacher who teaches classical technique, you're looking for a costumer, seamstress, or designer, or you traced me here through one of my many projects. Either way, you are welcome!
I started sewing because of music. When one is on the stage, it is essential to have something fun to wear that conveys one's unique style. I started to sew because I wanted the chance to provide a sensory experience for my audience through any means at my disposal. So I started sewing recital clothes. I picked the patterns, and the fabrics, and the buttons. After a while, I decided to go off road. I modified existing patterns, mixed and matched, and eventually found my style- Opera-Inspired Neo-Victoriana that edges into the more modern when needed. My favorites include hardware, unusual materials, and special effects! (SFX were discovered when I worked on Zombie Opera.)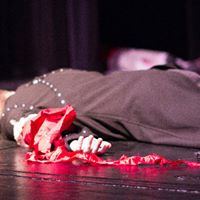 I started writing for opera advocacy and diversity in the arts. Every project I have worked on is geared towards accessibility toward casual fans. I have been very fortunate to have found some amazing artists who share my vision and use their exceptional skills to create diversity and a platform for inclusion.
Why do I sing? Because singing is like flying. After a while, you forget your feet are still on the ground.
I teach classical voice to my students with an emphasis on passion and accessibility implementing strategies that are designed to build technique and confidence.
There is plenty more that I can say, but I will keep it brief, as this is already a long first post! Enjoy my website!
Yours with affection,
Liz Rishel